Two weeks from tomorrow, my debut releases from Carina Press. I feel so lucky and privileged to be sharing a spot in an anthology with Alison Packard and Kinley Cade. These ladies have written very different, and yet very enjoyable Christmas novellas. I think our stories fit nicely together. The night we decided to email each other our novellas, I was incredibly excited. I realized, "Hey, this is one of the perks of being a published author! Woohoo!"
I tend to be very hero-centric in stories I read and I loved Nick in Alison's story. Poor Nick. He tried so hard. And Griff in Kinley's story? He's like this big ole growly bear. At least that's the way I picture him. 🙂 Here are the other two stories in the For My Own Christmas Anthology.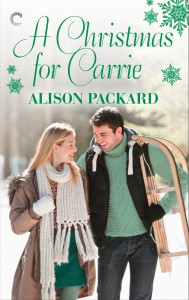 The very thought of Christmas is enough to darken Carrie Jones's day. "Jingle Bells" and eggnog? Not for this girl; not anymore. But running into a handsome old crush might make this year different…
Home to celebrate with his parents, Nick Johnson loves the holidays and all that comes with them, from trips to the tree lot to the very last strand of tinsel. Stunned to bump into Carrie while on a coffee run, he realizes that his former study buddy has grown into a drop-dead-gorgeous woman. One with whom he'd like to share all the joys—and hidden pleasures—of the season.
Spending time with Nick and his warm, close-knit family, Carrie can't help but feel the very beginnings of that elusive Christmas spirit. She's falling in love with all of them…until an unexpected visitor arrives. It will take putting her trust in Nick—and all her newfound happiness—to overcome the ghosts of Christmases past.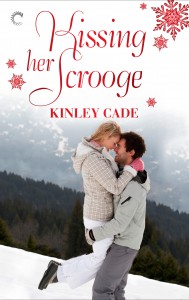 Every Christmas, Hannah Jones makes it her mission to give her hometown the perfect pageant. Even malfunctioning inflatable Santas and lost students can't stop the self-proclaimed Miss Holiday. But the teacher may have met her mismatch in sexy but antisocial tree farmer Griff Green. Hannah's been lusting after her new neighbor for months—and she's determined to melt his heart by being naughty as well as nice…
He may sell trees, but Griff doesn't do Christmas. He's known as the town humbug—and he likes it that way. Which is why he's been avoiding Hannah, despite the sexy visions of her that have been dancing through his head. When a surprise visit leads to a passionate kiss, he can't deny the attraction any longer.
When Hannah discovers Griff isn't the Scrooge he pretends to be—and she exposes his secret to the whole town—it may take a holiday miracle for their budding relationship to survive into the new year.
Category: Blog