For My Own Anthology
For My Own: A Contemporary Christmas Anthology
 Publication Date: December 5, 2013
Snowy days and steamy nights
This year, a modern-day Scrooge learns the true meaning of Christmas with the help of a suddenly sexy old friend. A down-on-his-luck baseball star finds a beautiful new beginning with a hometown girl. And a prim-and-proper teacher is determined to bring out the holiday spirit in a grumpy tree farmer. Settle in for the season with this collection of very merry short fiction.
Edited by Angela James, this anthology includes:
A Christmas for Carrie by Alison Packard
Christmas Curveball by Shari Mikels
Kissing Her Scrooge by Kinley Cade
Stories also available for purchase separately.
107,000 words
Christmas Curveball by Shari Mikels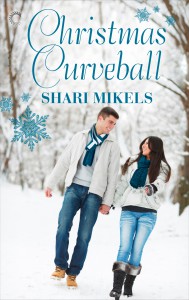 When newly single Rachel Tanner finds out that pro pitcher Kevin Ganlin has come home to recover from an injury, her heart skips a beat. She's loved him from afar since her preteen years, never bold enough to let him know.
Kevin is less than thrilled when Rachel shows up at his doorstep. She's his best friend's little sister and officially off-limits. Besides, he's staring early retirement in the face, a one-man pity-party with no interest in anything more serious than quick flings on the road. Until an icy mishap lands Rachel cozied up on his sofa, irresistible in his practice sweats.
A little game of Truth or Truth reveals much more than Rachel had ever dared to hope and leads to a midnight make-out session that leaves them both panting. But can she trust that he's truly changed his ways? This Christmas, Kevin will do whatever it takes to make Rachel understand she's the only one for him.
Kissing Her Scrooge by Kinley Cade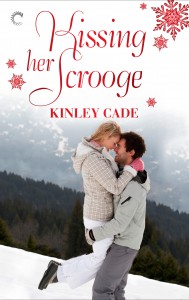 Every Christmas, Hannah Jones makes it her mission to give her hometown the perfect pageant. Even malfunctioning inflatable Santas and lost students can't stop the self-proclaimed Miss Holiday. But the teacher may have met her mismatch in sexy but antisocial tree farmer Griff Green. Hannah's been lusting after her new neighbor for months—and she's determined to melt his heart by being naughty as well as nice…
He may sell trees, but Griff doesn't do Christmas. He's known as the town humbug—and he likes it that way. Which is why he's been avoiding Hannah, despite the sexy visions of her that have been dancing through his head. When a surprise visit leads to a passionate kiss, he can't deny the attraction any longer.
When Hannah discovers Griff isn't the Scrooge he pretends to be—and she exposes his secret to the whole town—it may take a holiday miracle for their budding relationship to survive into the new year.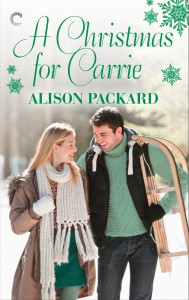 The very thought of Christmas is enough to darken Carrie Jones's day. "Jingle Bells" and eggnog? Not for this girl; not anymore. But running into a handsome old crush might make this year different…
Home to celebrate with his parents, Nick Johnson loves the holidays and all that comes with them, from trips to the tree lot to the very last strand of tinsel. Stunned to bump into Carrie while on a coffee run, he realizes that his former study buddy has grown into a drop-dead-gorgeous woman. One with whom he'd like to share all the joys—and hidden pleasures—of the season.
Spending time with Nick and his warm, close-knit family, Carrie can't help but feel the very beginnings of that elusive Christmas spirit. She's falling in love with all of them…until an unexpected visitor arrives. It will take putting her trust in Nick—and all her newfound happiness—to overcome the ghosts of Christmases past.
Ordering Links
Christmas Curveball
For My Own: Contemporary Christmas Anthology
Related – All I'm Asking For: Contemporary Christmas Anthology